Hi [subscriber:firstname | default:subscriber],


Another two weeks went by and we saw Oracle releasing few important new features.


This time we have Flexible Load Balancers, Oracle Database 21c, Oracle APEX Development Services and much more!


So it's time to wrap up newsletter for this year, I'm really grateful for each one of you reading this! If you have any suggestions or comments on the newsletter I'm always eager to get feedback.


Happy holidays and keep the spirit up anyone working next weeks! We will back again next year.
New Features
You remember earlier this year Oracle released Dynamic Load Balancers? Well now we have Flexible Load Balancers! You define minimum and maximum shape and depending on usage you get billed on. I think (and I could be wrong) there is no scaling as such but it's more of a billing concept.

I think it's good approach since you don't need to wait for scaling incase traffic requirements increase.


Official announcement post can be read here.
There is now option to create APEX instances to have your own low-code application development environment. This is pretty cool! Obviously it will run on Autonomous Database - Shared.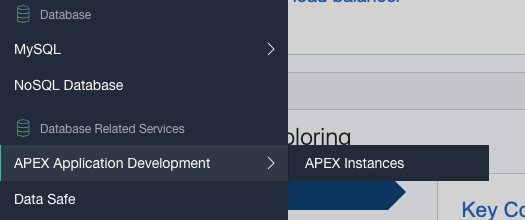 While not directly related to OCI it's worth highlighting that Oracle Database 21c is available on OCI Bare Metal and VM Database Systems. Official documentation has new features nicely laid out.


Excellent they released it already in OCI so people can easily test it out.
Have issues with OCI Data Guard? Now basic troubleshooting is available under this link. What I really like is that they've included all the common log directories there which you might need otherwise as well.
More free resources, Oracle Data Safe can now be tested free for 30 days. This obviously means it's tied to free trial. It's nice that it's free for first days but maybe having free resource with bare minimal usage would be nicer! That way you could actually use it for something and then scale it up and start paying when you have some growth.
Blogs & News
Remember
Contact me via Twitter @svilmune or just send an email if you have any ideas, comments or if you see I'm missing some good source for the weekly news.


I'm not in partnership with Oracle in any way so all opinions are my personal views and should not be taken as an official statement from Oracle.


You can unsubscribe at any time using the link below if you feel this newsletter is not for you.


Have an awesome day, thanks for reading!