Hey [subscriber:firstname | default:subscriber],


Talk about slow two weeks! I was almost giving up on writing the newsletter this week as there hasn't been much new features coming out.


I love mountain biking so seeing Specialized jumped to OCI is an interesting use case, read about it from here.


But still something from feature perspective! New OCI Icons finally available, they look pretty slick! I like they're available for different platforms so whatever you're using, you most likely can at least import the icons and use them.


There's a new certification available as well for 2021 - you can now become Oracle Database Cloud Services Specialist. Certification covers OCI DBCS, ExaCS and ExaC@C. Also External Database Service is on the list.


Not too many community posts this time so most blog and news are Oracle's own posts!


What's new?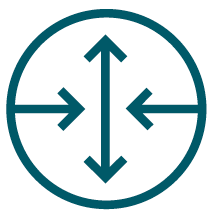 Blogs & News
Remember
Contact me via Twitter @svilmune or just send an email if you have any ideas, comments or if you see I'm missing some good source for the weekly news.


I'm not in partnership with Oracle in any way so all opinions are my personal views and should not be taken as an official statement from Oracle.


You can unsubscribe at any time using the link below if you feel this newsletter is not for you.


Have an awesome day, thanks for reading!